About Tracker Plus
Tracker Plus aims to optimize performance and help to deliver sustainable buildings and infrastructure. We create innovative tools that help our partners harness the power of data, driving project efficiencies whilst protecting our precious resources.
The first software product to receive a 'BREEAM Badge of Recognition' and based on first hand experience, Tracker Plus is designed to save the project team and assessor time and effort by combining effective team collaboration, project management and direct submission for certification. The system is mature and established with over 25,000 users and is adaptable to the needs of teams working towards achieving a sustainability standard. Our users have found the following features very helpful:
Supports the full assessment process from early options analysis to completion.
Supports BREEAM, LEED and Green Star schemes.
Live and accurate scoring covering different options (e.g. for awarded credits, targeted credits or potential credits) so the team can clearly see where they stand and where they need to go.
Assignment of credit responsibilities and due dates for individual team members.
Automated email updates sent to team members to remind them when information is due.
Evidence documents can be uploaded and the assessor notified to say that a review is pending.
Up-to-date Tracker, Guidance and Task List Reports can be generated at any time by the team.
When all information is gathered, submission outputs can be generated for onward QA.
All your projects and all your data in one place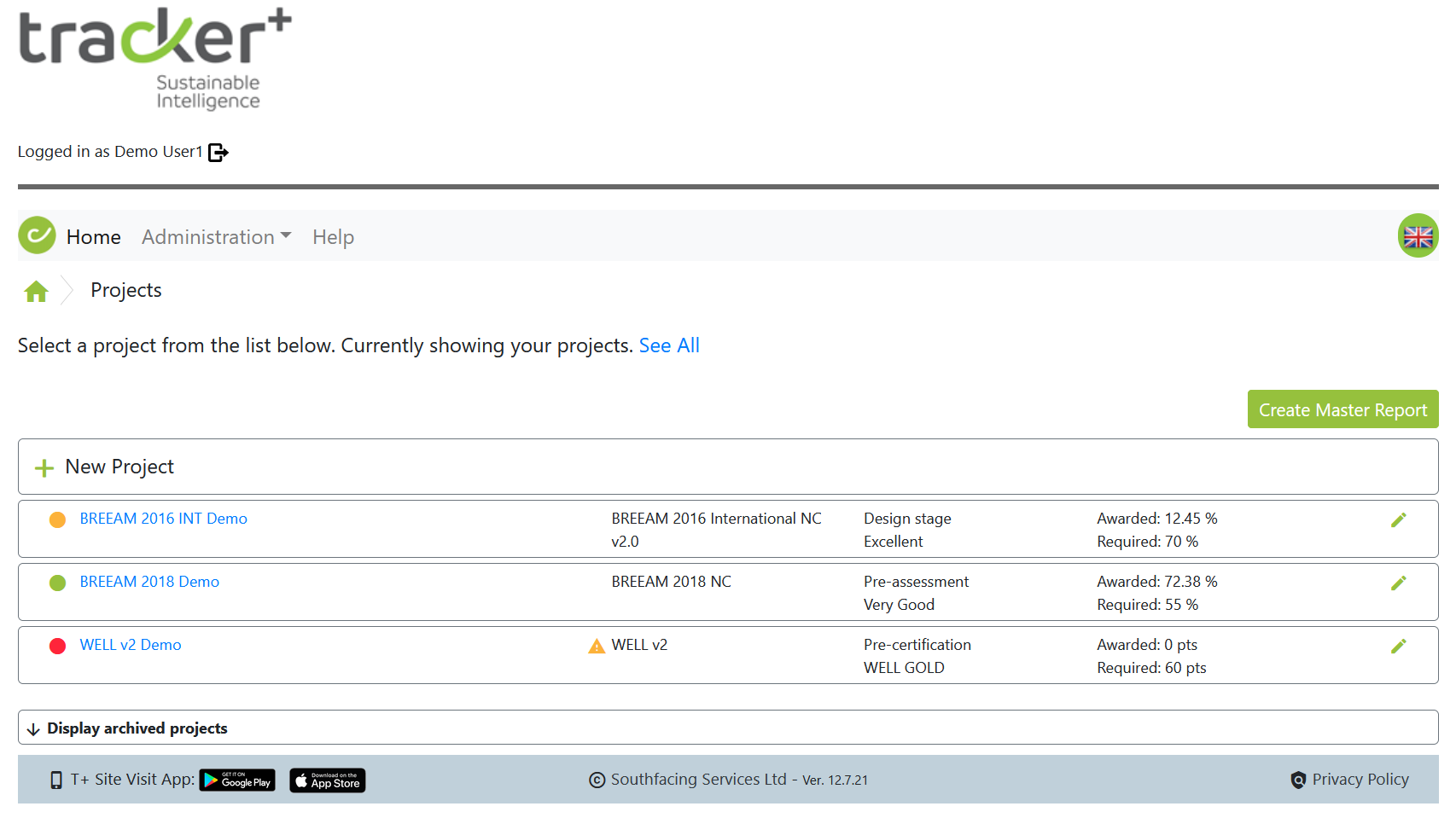 Assigning responsibilities, deadline and automated email reminders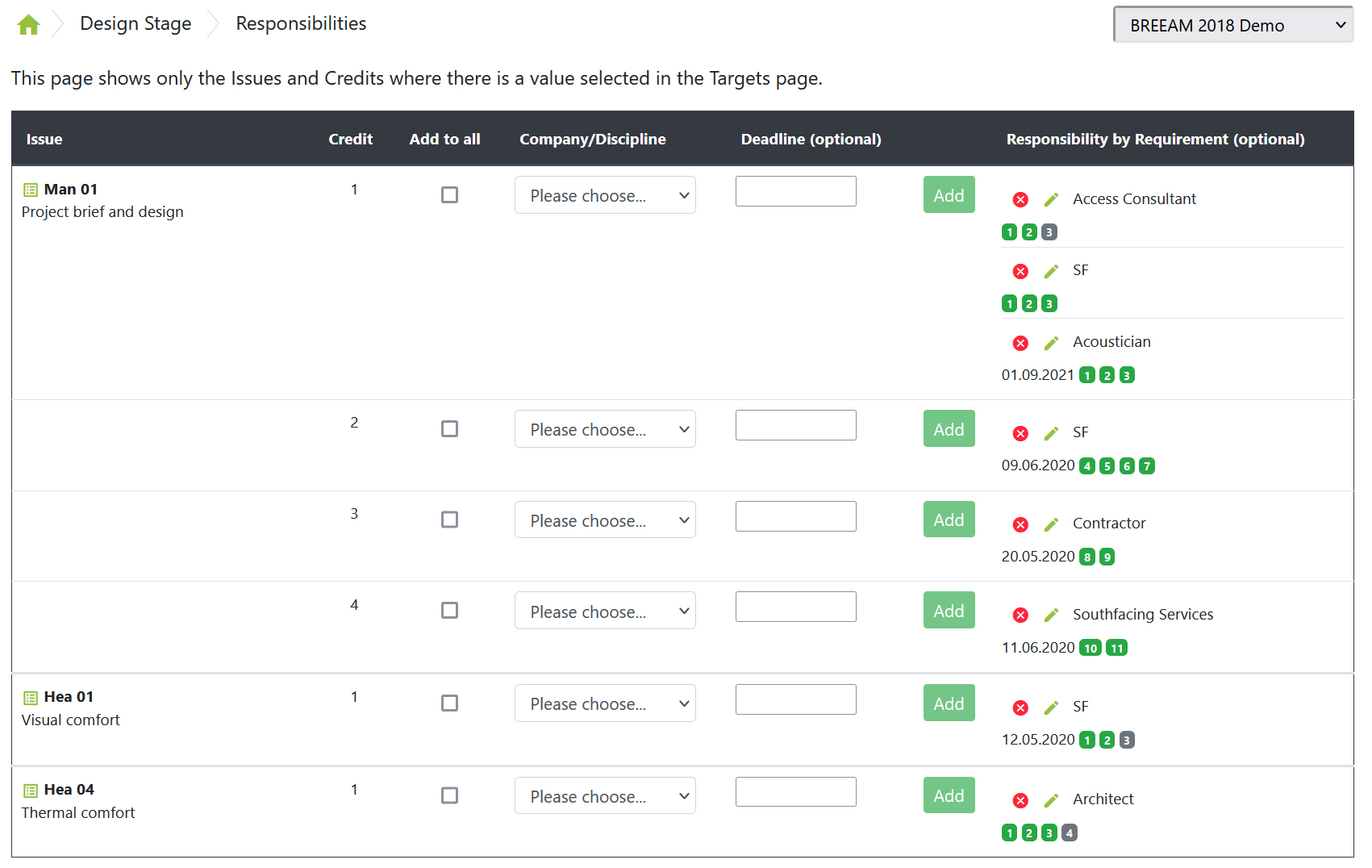 Credit filtering so you get to the information you need fast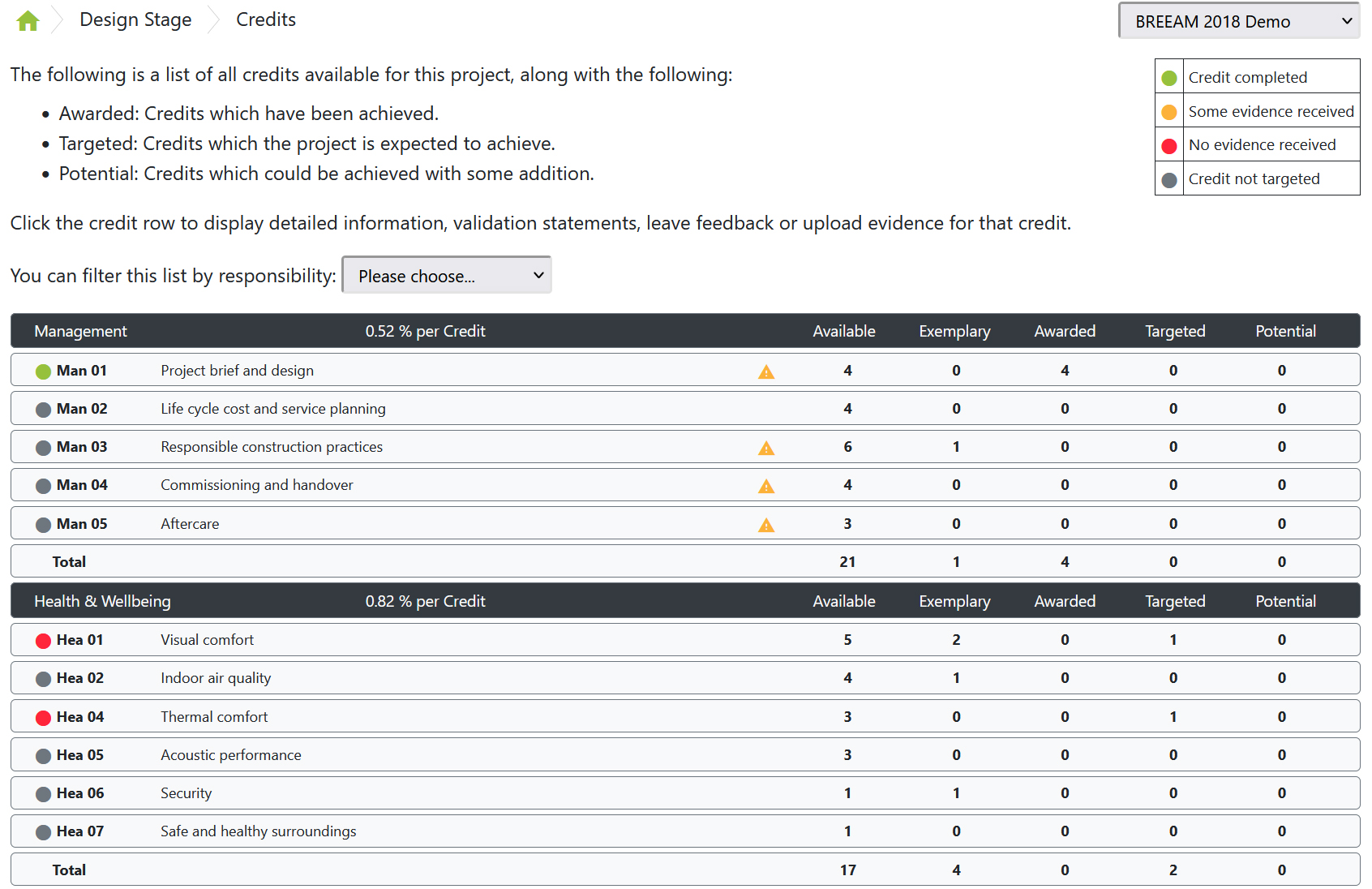 Credit information and interaction with your Assessor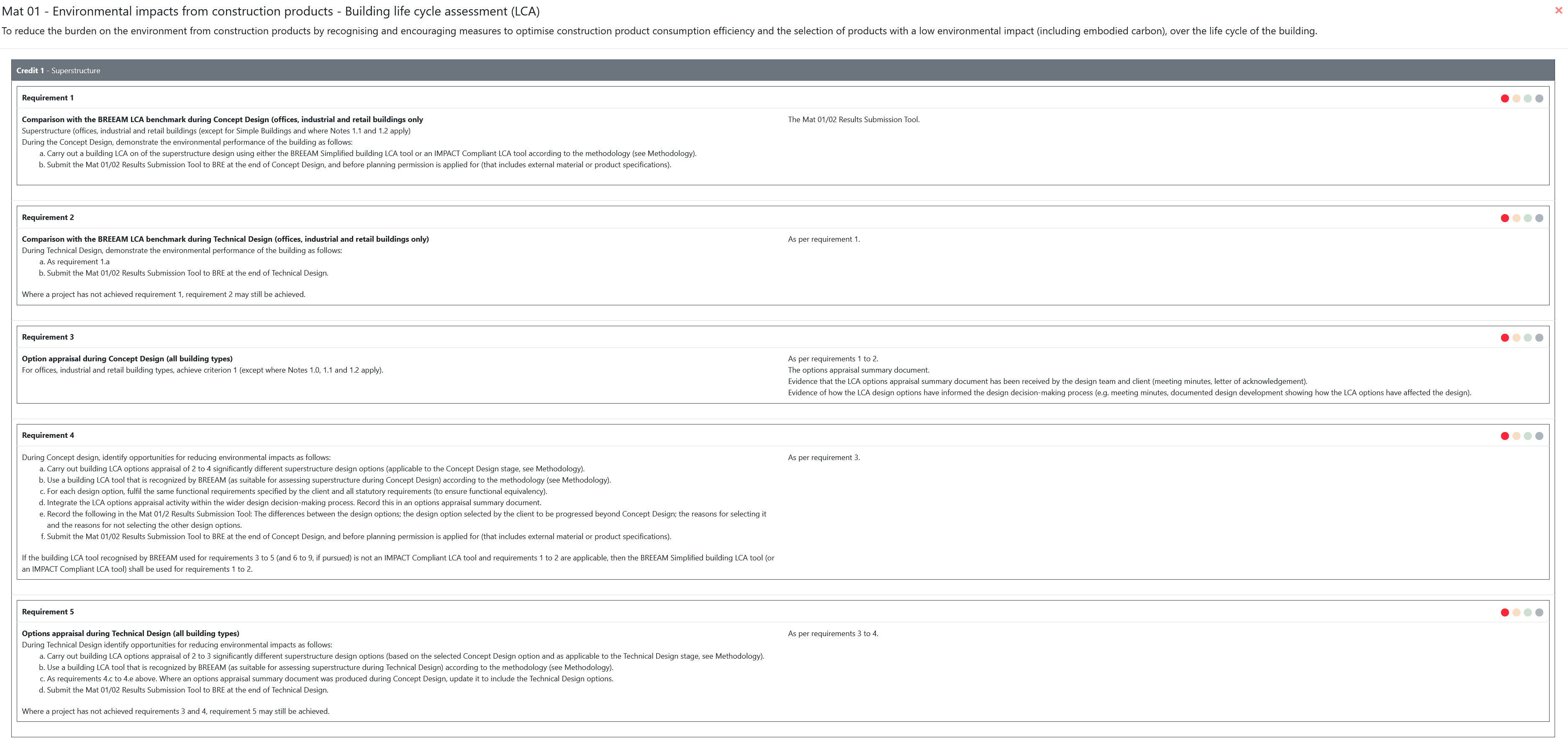 Helpful reports generated including Tracker and Guidance documents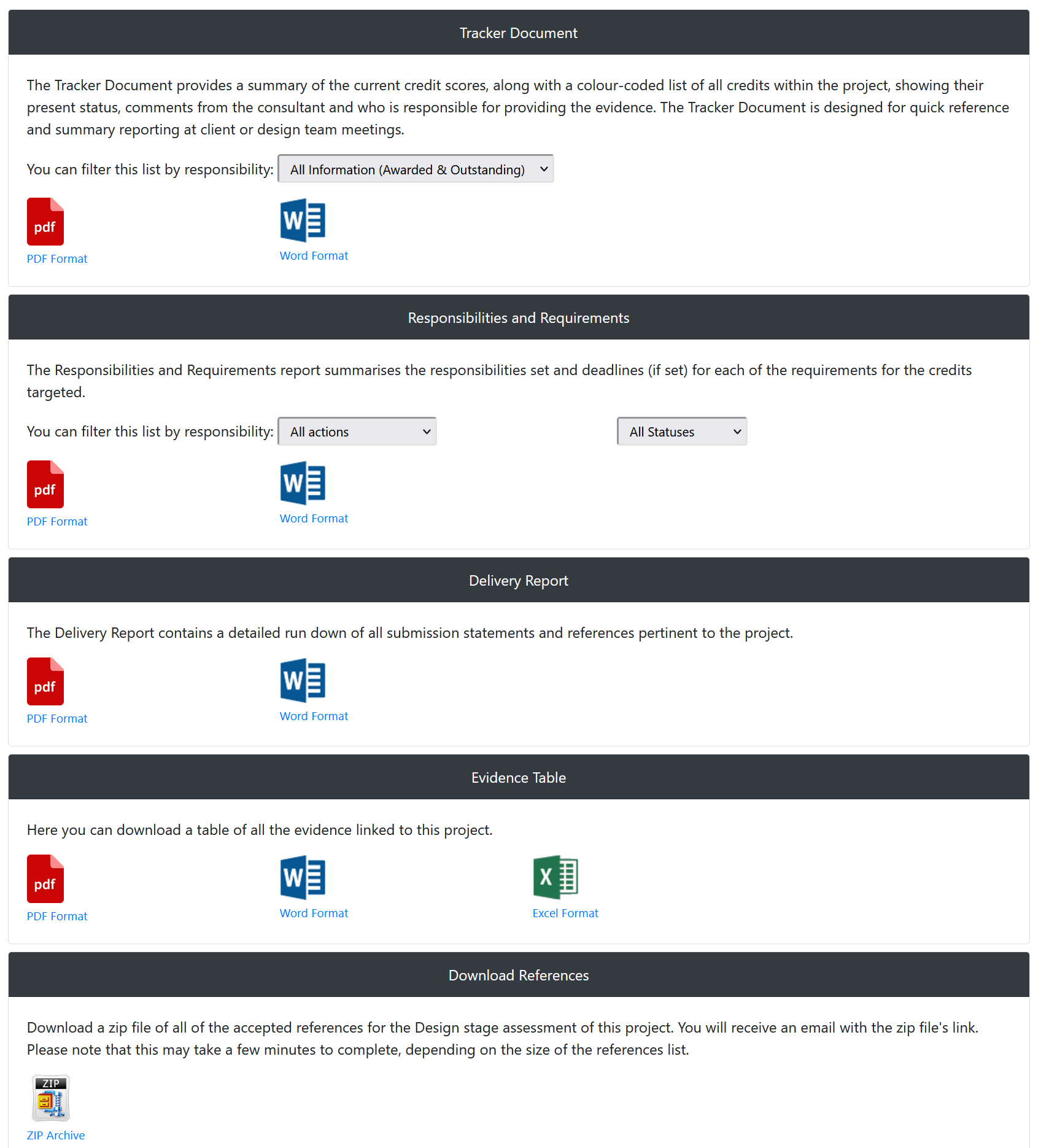 Team provided with update emails

Helpful information and new features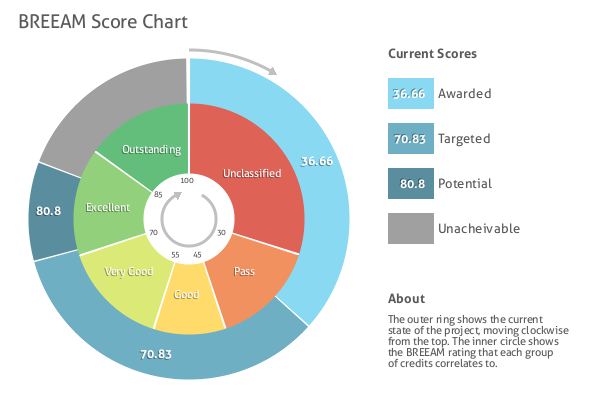 We have now developed Tracker Plus KPI which allows effective data collation and reporting for construction and in use developments. Using our years of knowledge in data collection for sustainability assessments, and extending this to allow tiers of users, and aggregating of data for flexible reporting, we have created a cutting edge system that is now in use over a wide variety of high end projects. Please contact us for more information!
System objectives:
To gather all sustainability data all in one place.
To standardise metrics to ensure that performance can be measure against benchmarks and across different projects.
To establish ways of improving environmental performance and also to save money.
To progressively monitor performance and to make positive changes before it is too late
Team / Supplier Benefits:
To efficiently provide information to a client and to reduce administration time.
Ensure compliance with client, project and contractor sustainability requirements.
Provide all of your project data in one place and establish opportunities to reduce risk and save money.